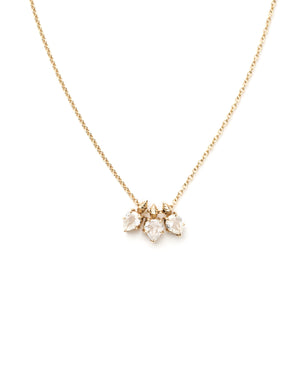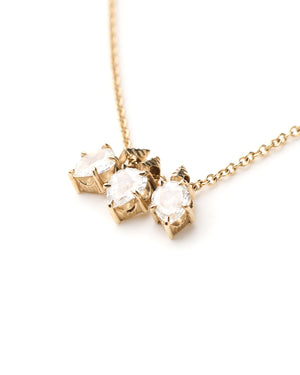 Triple Rose Cut Diamond Necklace
14k yellow gold necklace with three pear shaped rose cut diamonds set in the rose and thorn setting with thin lined carving detail on the sides. 
I love the subtle sparkle of these rose cut diamond charms dangling off a chain. This piece could be used to symbolize a family of three or even children.