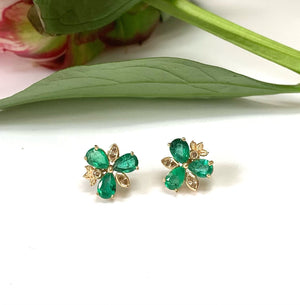 Bespoke Three Leaf Clover Earrings
These lucky earrings are composed of emeralds, cognac diamonds, and 14k yellow gold hand-carved leaves.
We all go searching for the four-leaf clover, but we always find the three-leaf clover. So here's to the three-leaf clovers and finding your own luck!
This ring is made to order and requires 3-4 weeks turnaround time. Feel free to let us know if you need it sooner.