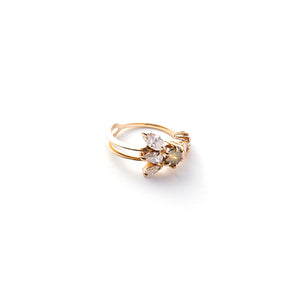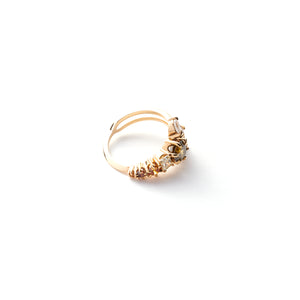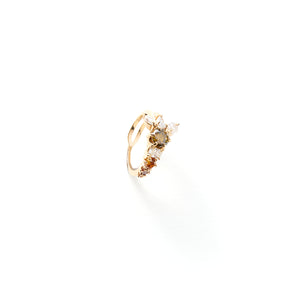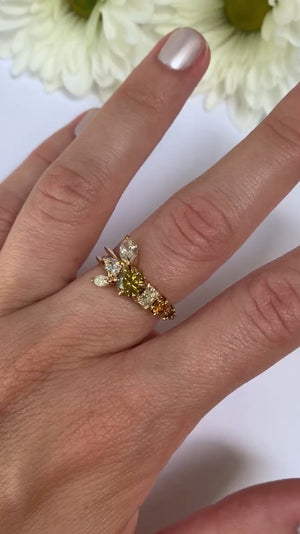 This 1.83 ct diamond ring is 14K yellow gold with mixed diamonds, including 1 greenish-gold round brilliant center stone, 1 radiant-cut, 3 amber round brilliant-cut, 2 marquise-cut, and 1 pear diamond. The band is an asymmetrical knife edged split shank. 
The sunset ring is made up of diamonds of many cuts, sizes, and colors. It includes hues of yellow, gold, and amber, imitating the beautiful graduation of a sunset. I love the unique form of the yellow gold band, perfect for a personal engraving.
This is a Cannon Lewis custom design. If you are interested in this piece, please email us at cannon@cannonlewis.com for more information. 

If you are interested in a custom piece for yourself, please fill out our Custom Design Inquiry Form here.