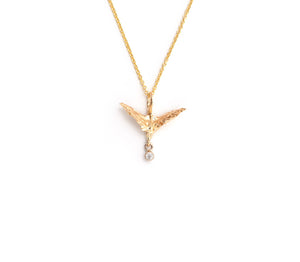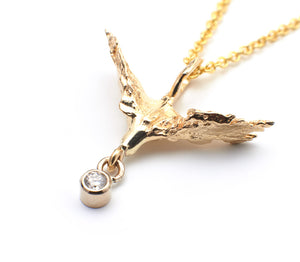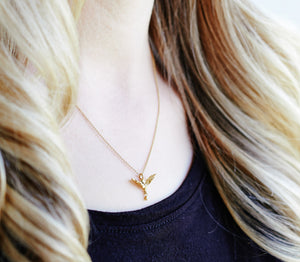 Sand Dollar Dove Necklace
The tiny dove-shaped shell found inside a sand dollar is a well-recognized symbol of peace and goodwill. The 14K yellow gold dove charm is cast from one of these shells, and a tiny bezel-set diamond hangs from the bottom of the charm on a 14K gold chain.
When I was a child I used to find these doves inside the sand dollars I gathered at the beach. This is one of my favorite pieces...I love the symbolism of the dove and the nostalgia it represents.