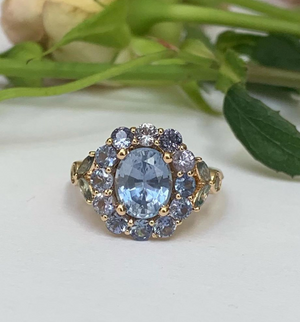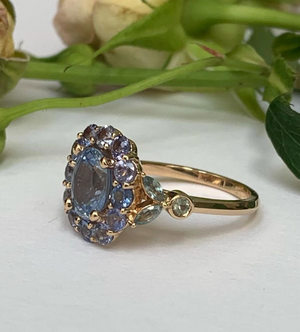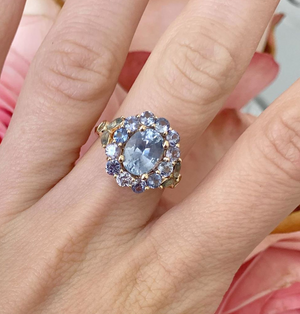 This ring is blue sapphire with ombré blue and lavender petals in 18K yellow gold. 
"A rose by any other name would smell as sweet." This ring is another version of a custom piece I created. I love its rose-like elegance that makes you stop and admire it, the way you would stop and smell the roses.
This is a Cannon Lewis custom design. If you are interested in this piece, please email us at cannon@cannonlewis.com for more information. 

If you are interested in a custom piece for yourself, please fill out our Custom Design Inquiry Form here.