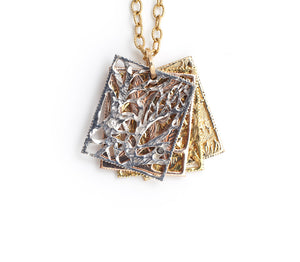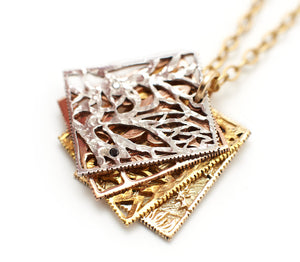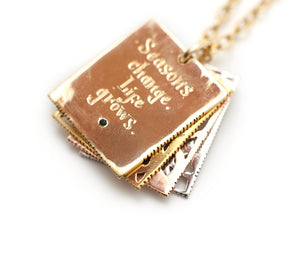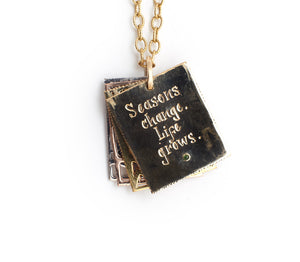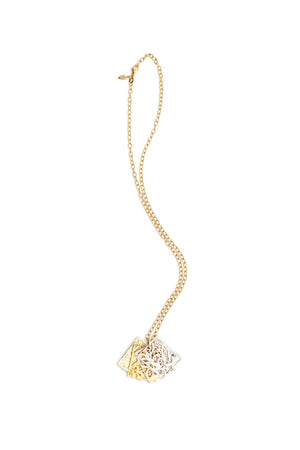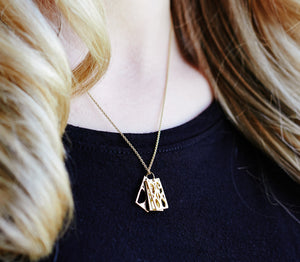 Four Seasons Window Necklace with 14K yellow, green, white and rose gold. Each tablet can be worn flipped to the front, for a total of 4 different looks. Blue sapphire, diamond, and alexandrite set in gold. Pendant is 1 inch tall and hangs on an 18 inch, 14K yellow chain. Engraved on back, "Seasons Change. Life Grows."
This necklace is made to order and will take around 2-3 weeks to fulfill.  
I just adore this necklace. Each panel of the necklace represents one of the four seasons and I love the mixtures of the textures and colors of gold.