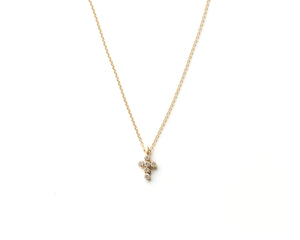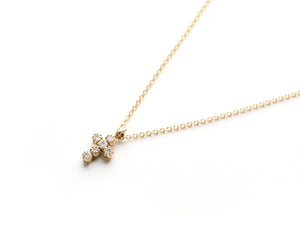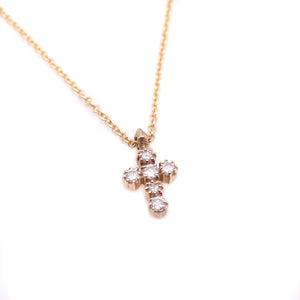 Petite Georgian Cross Necklace
The Petite Georgian cross necklace can be made in 14k yellow, rose, or white gold.

I have been asked over the years about a diamond cross necklace and I realized that for some this is a jewelry staple used as a thoughtful gift or to commemorate a graduation, baptism, or confirmation, so I finally set out to design my own. I love how simple these crosses are are but have the extra detail of the multiple prongs and lined texture.