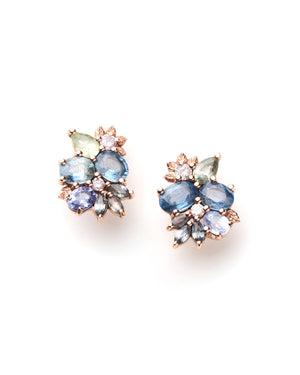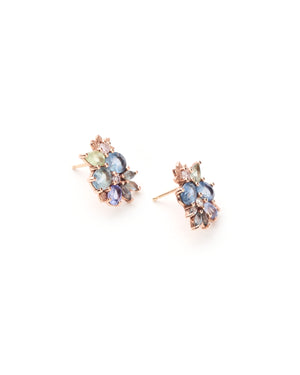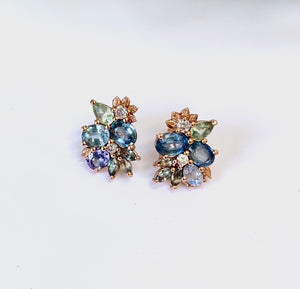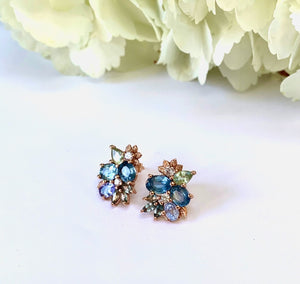 These 14k rose gold earrings are made up of ombre blue, light blue, and lavender sapphires, along with mint green sapphire leaves, and champagne diamonds. With h
and-engraved details, these studs mirror the larger-than-life beauty of hydrangeas.
Each pair is one-of-a-kind and can be made close to the originals, with slight color variances based on the customer's preference.