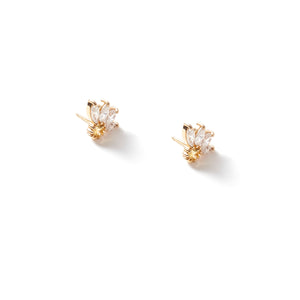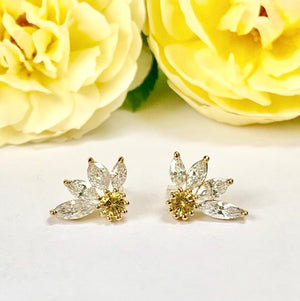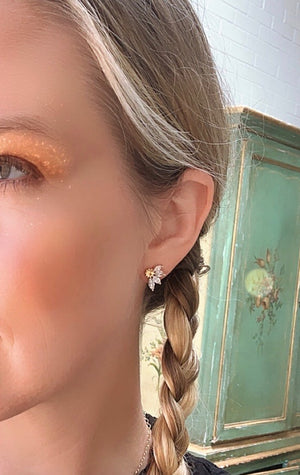 Large Half Daisy Earrings
These are made-to-order 14K yellow gold half daisy earrings with marquise diamond petals and yellow sapphire centers. Post back. Earrings are approximately .57 inches tall.
These earrings are made to order and will take around 2-3 weeks to fulfill.  
Daisies always speak just happiness to me. Plus, I love how these earrings are equally floral and edgy, a perfect convergence of grace and boldness.