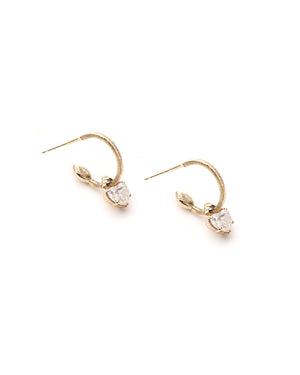 Dogwood Hoop + Diamond Heart Drop Combination
This is a combination of the Dogwood Hoop earrings and the petite 14K yellow gold and Diamond Heart Rose + Thorn drops that slide onto the dogwood hoop earrings. There is detailed hand engraving on all sides of the setting. 
These simple gold hoop earrings were inspired by my love for dogwood trees. The fine detail in the texture complement the little leaf on the back of the hoops, which is my favorite touch. Charms can be purchased separately and changed out.